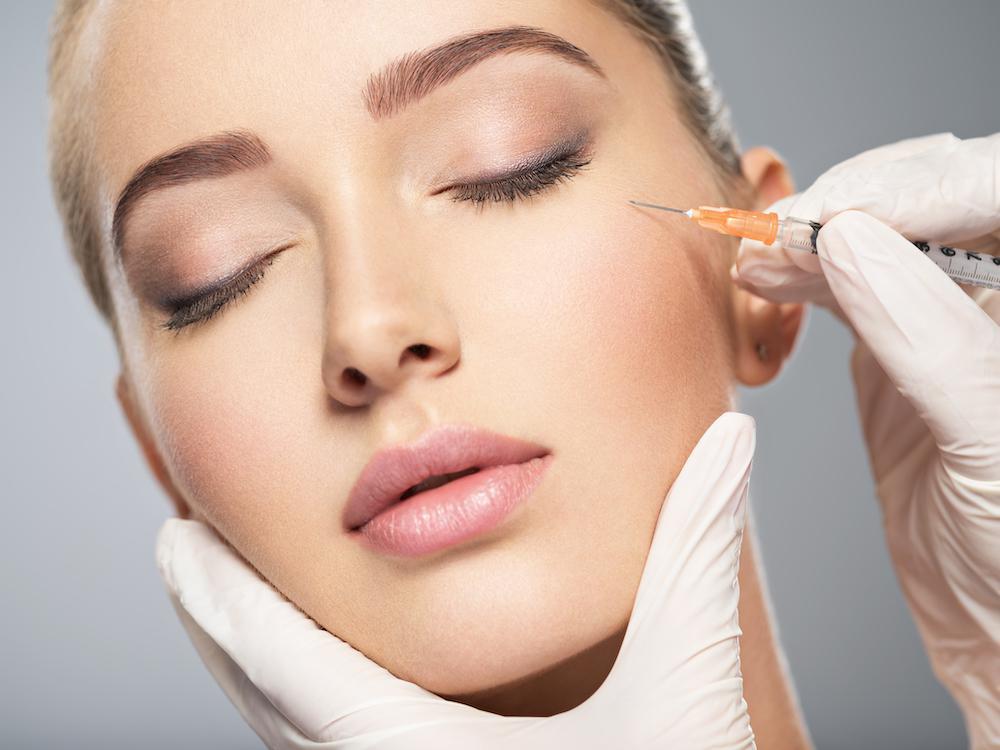 The Best Dermal Fillers in Tijuana
The Juvederm family of products, including Voluma, Volbella and Vollure, and the Restylane family of fillers are flexible products that can be injected anywhere in the face to give an immediate and impressive fill to any fine line and wrinkle. Stronger products such as Restylane Lyft and Volbella can add volume to global areas of the face to produce a subtle nonsurgical lift. Consisting of a smooth hyaluronic acid (HA) gel materials, Juvederm and Restylane products are FDA approved, affordable fillers and are popular treatments for patients of any age. Juvederm is available in two consistencies, Ultra, and the thicker Ultra+ and Voluma, Volbella and Vollure provide more natural movement for corrected areas when injected. The Changes expert injectors will guide you to the best product for your condition.
Dermal Fillers
Among the most common area where dermal fillers are used are the nasolabial folds (lines between the nostrils and the corners of your mouth).
Second, to the eyes, the mouth is often the center of attention. It is also particularly exposed to aging. Juvederm, Vollure, and Restylane Lyft can be used to restore lost volume, smooth out wrinkles or simply to rehydrate the lips. Many patients are leery of lip augmentation for fear of a resulting duck lip appearance.
At Be Medical Services, our expert injectors are skilled at enhancing your own natural lip shape.
Recently, dermal fillers have been used to change the shape of the nose. Called a Liquid Rhinoplasty, injections can improve the shape, size and in some situations, the position of the nasal tip, straighten the nose and hide a bump. It is not for everyone since it can only be used to fill hollows or depressions. Juvederm Ultra+ was injected along the dorsum of the nose to give the above patient the appearance of a narrower nose.
Redness, bruising and swelling can occur with dermal filler injections but usually resolve within a few days. (Read how to avoid bruising in our Bruise News blog.) The filler will last up to a year before being reabsorbed by your body. A safety benefit of hyaluronic acid-based dermal fillers is that the effects can be reversed by an enzyme, returning you to your original state.
Trends Behind the Rise of Dermal Fillers
There are several trends that have fueled the amazing rise in popularity of dermal fillers. One is the demand from patients for treatments that are effective with little or no downtime. In the past, Cosmetic Surgery was more of a luxury item that only the privileged few could afford. That is no longer the case! The Cosmetic Surgery of today is part of more and more peoples' lives, but that's possible in large part because there is far less downtime associated with it. More everyday people can take advantage of Cosmetic Surgery and aesthetic treatments thanks to being able to do so without missing lots of work, and dermal fillers are part of that demand.
Another trend fueling the rise of dermal fillers is better science and research concerning the human aging process. In the past, it wasn't always clear why the appearance of aging presents exactly as it does. Now we have a much better understanding of things like volume loss in the face, and how the skin generates collagen. This understanding has led to the development of dermal fillers that work with the body's natural processes, not in spite of them.
Finally, Cosmetic Surgery patients today want dramatic, yet natural-looking results. This is exactly why so many use dermal fillers. They provide the kind of results that get compliments and attention without being too "obvious."