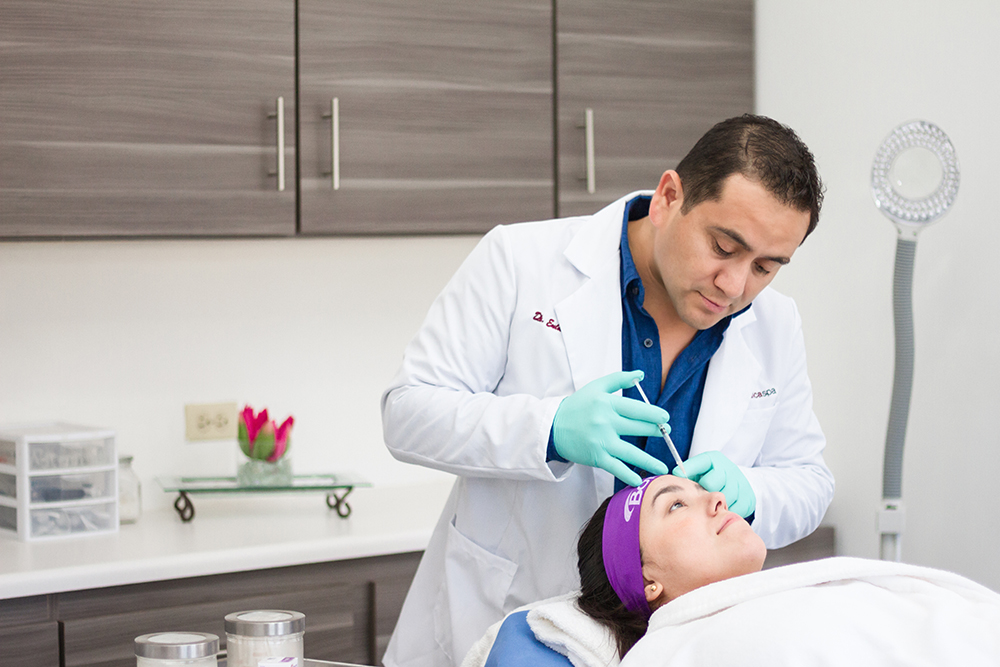 The Best Botox in Tijuana is at Be Medical Services
Non-surgical procedures can produce significant and long-lasting changes without the cost or recovery. Chances are, you've heard of BOTOX, one of the most popular products for smoothing lines and wrinkles around the eyes, forehead and mouth. If you've ever considered BOTOX, you should speak with Dr. Frayre, an experienced BOTOX administrator who is known for her natural, artful, and arguably the best results in BOTOX in Tijuana have to offer. Please contact our medical spa located in Tijuana Mexico today to schedule a consultation to discuss your personal skin care and anti-aging needs.
BOTOX, a purified neurotoxin, erases lines and creases by weakening wrinkle-producing facial muscles. It must be artfully injected into specific points around your face in order to avoid paralyzing the wrong facial muscles and producing a "frozen" look. This requires the skill of a skincare professional such as Dr. Frayre, who has years of experience administering this product.
You may have seen other people who have had a facial treatment from an injectable product and look unnatural, and present a stiff, wooden appearance. This is the result of BOTOX injections performed incorrectly. The response to treatment should be, "you look great!" rather than secretly thinking you have had work done. It requires real skill and artistry to use the product correctly, and create a smoother, fresher, younger appearance.