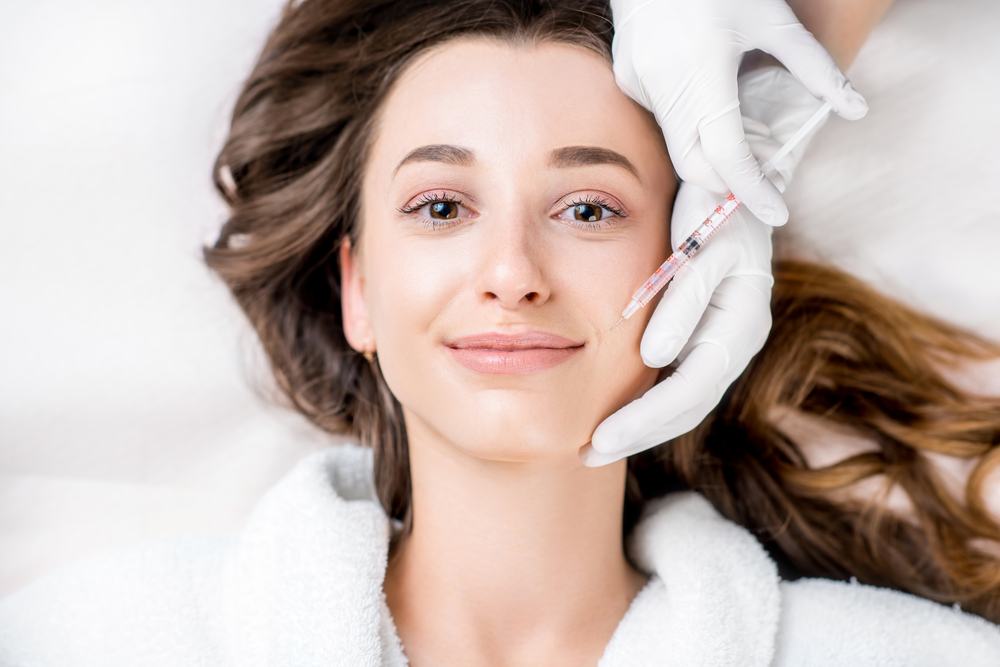 HOW LONG WILL THE EFFECT LAST?
The relaxation of the treated muscles begins to become evident 48-72 hours after the BOTOX injection and will progressively increase until reaching a maximum between the 7th and 10th day.
Its effect can last between 4 and 6 months, being variable from one patient to another.
Its effect is also progressively lost, with an improvement in wrinkles remaining for some time compared to before treatment, since the relaxation of the muscles has allowed the skin time to "smooth".
Generally, 6 months must pass between one treatment and the next, since too frequent injections of botulinum toxin could generate antibodies that would cause the lack of effect in future treatments.
WILL IT HURT?
The BOTOX injection is performed with an extremely fine needle, which makes it a painless treatment. Sometimes you can apply an anesthetic cream that makes it even less annoying.
WHAT ADVERSE EFFECTS CAN BOTOX TREATMENT HAVE?
Complications from the treatment of expression wrinkles with BOTOX are rare when performed by an aesthetic medicine professional who is knowledgeable about facial anatomy, and they are always transitory. They are dependent on the dose injected and the area treated and include the possibility of asymmetry (which can be corrected by retouching) or drooping eyelids due to excessive muscle weakness.
Other more frequent but also rare, mild and transient adverse effects can be:
Appearance of bruises at the puncture point (purple)
Headache
Feeling of heaviness in the forehead
Flu-like symptoms
ARE THERE ANY CONTRAINDICATIONS TO THE BOTOX TREATMENT?
BOTOX injections should not be performed in the following cases:
Pregnancy
Lactation
Patients with Myasthenia Gravis
Patients treated with antiaggregants or anticoagulants (the treatment should be stopped a few days before the injection)
Allergic to the neurotoxin complex or its excipients (allergic to egg).
SPECIAL CARE AFTER BOTOX TREATMENT
Although a fleeting swelling may initially appear at the injection site, incorporation into social life is immediate.
It is recommended not to wear a helmet, not to lie down or touch the treated areas in the 3 or 4 hours following the injections, to prevent the toxin from moving to areas that we do not want to relax.
IN SUMMARY…
BOTOX is the safest and most natural treatment to treat expression wrinkles on the forehead, around the eyes and nose.
It is a safe and reversible treatment that, far from leaving an expressionless face, leaves a relaxed and rejuvenated expression.
It is not a painful treatment and return to social life is immediate after treatment.