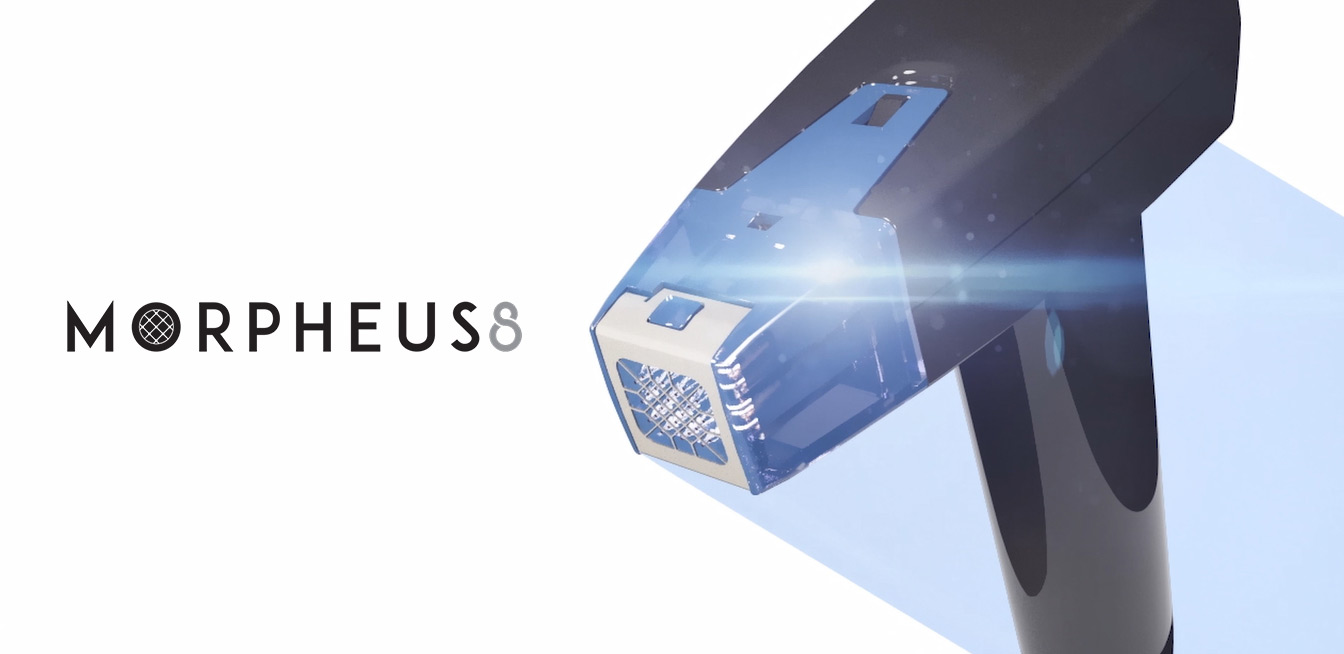 Morpheus8 is the first and only device in the world that acts on the subdermal body and facial tissue to treat cellulite and localized fat as well as to transform aged features and achieve a younger appearance. It is a fractional radio frequency that penetrates to a depth of 7 millimeters with an additional thermal profile of 1 millimeter and a programmable energy level.
Morpheus8 has four interchangeable microneedle applicators made up of four heads to work on different areas of the face and body: 12 pins, 24 fixed pins at 0.5 mm for resurfacing action and 40 gold-coated Teflon pins that penetrate the subdermal tissue, coagulating the fat. and tightening connective tissue.
Simultaneously, the RF energy generates subnecrotic heating of the dermis. It is a minimally invasive, safe and highly effective treatment with immediate and visible results from the first session.
When used in conjunction with FaceTite, Morpheus8 is the perfect solution for patients with laxity and irregularities in the skin's surface. With this combination, we achieve immediate results and a progressive improvement over time.
Benefits
Fractionated technology with penetration depth and programmable energy level.
Designed for use in surgical, dermatological and general treatments for electrocoagulation and homeostasis.
Penetration into adipose tissue up to 7mm
Thermal effect up to 8mm
No damage to the epidermis.
Subnecrotic heating, coagulation of subdermal tissue and tightening of connective tissue simultaneously.
Safe on type VI skin with little risk of post-inflammatory hyperpigmentation (PIH).