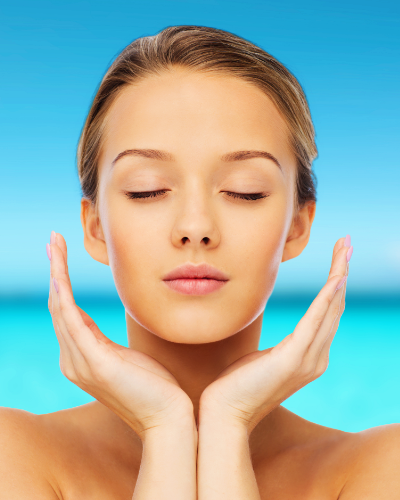 Top Summer Sun and Botox Facial Filler Treatments
Botox can be one of several helpful facial filler treatments to correct crow's feet, drooping brows and downturned corners around the mouth. Treatment needs to be done approximately every three months to maintain optimal results. According to research, Botox treatment can be safe during the summer. Swelling and redness can be exacerbated after treatment from UV exposure. However, these side effects are minor and typically do not affect treatment results.
Dermal Facial Filler Treatments and Summer Sun Do Not Mix
Dermal facial filler treatments can be effective at plumping lines and depressions in the skin for a more youthful appearance. These products often contain hyaluronic acid, which can degrade when exposed to sunlight. If you receive these treatments during the summer, you will need to protect your skin. Avoid sunlight as much as possible a week after injections and apply sunscreen daily. Using skincare products containing antioxidants can help maximize your results from these anti-aging treatments, in Be Medical services we recommend you to protect your skin during this summer.
Schedule a Consultation for Facial Filler Treatments This Summer with Be Medical Services
Facial filler treatments can help you look your best this summer. If you are interested in these treatments, schedule a consultation with us at Be Medical Services. Our patient-centered approach delivers high quality and natural-looking results. Dual board-certified facial cosmetic surgery Dr. Eulices Frayre can recommend the best treatment options tailored specifically for your aesthetic needs. Request a consultation to feel pampered and rejuvenated and renew your self-confidence today.